Air Force Pilot Training Topics
---
Typical Training Day in US Air Force Undergraduate Pilot Training
Academic Classes and Pre-Flight Training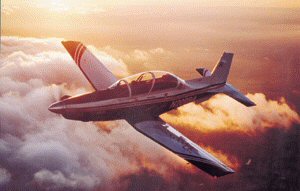 Academic instruction generally begins the day of your class start date, so plan to hit the ground running! Specialized Undergraduate Pilot Training is challenging, exciting, and very rewarding. In order to complete the program, you must be committed. It will not be an easy process, but at the end of training you will be extremely proud of your accomplishments. Expect to spend approximately 4-6 weeks in Academics. During this time, you will be attending various classes, performing computer-based training (CBT), Aerospace Physiology training, and various other indoctrination requirements.
When you first show up for Undergraduate Pilot Training (UPT), you will report to the Operations Support Squadron (OSS). The OSS owns you during Phase 1 of training. They will schedule you and your classmates for all of your activities and training.
Use this time to get familiar with the 12-hour training day. The Air Force aviation training world operates under a 12-hour training day – that is, if you show up at 0600, expect to be busy until 1800 (12 hours later). Expect a minimum of 12-hours of crew rest before your next event and then the cycle starts all over. You can expect long days starting in academics. Classes, training, and tests will fill your day. A lot of time will be spent in the computer lab doing CBTs and even taking quizzes or tests on the computers. Expect to be studying and preparing for class at night. Physical Training (PT) will be intermixed in the daily schedule as well. Don't forget to factor in class events such as class meetings, social events, group study sessions, etc.
Remember, class unity is important. Your classes will encompass aircraft systems, flight regulations, instrument flying, aerospace physiology, navigation, flight planning, and aviation weather. Expect to know these topics thoroughly prior to finishing Phase 1. At the end of Phase 1 you will be ready to "hit the flightline". That is, you will be moving from the OSS to the flying squadrons and start your flight simulator and aircraft training. Learn more about Academics and Preflight Training.
The Flightline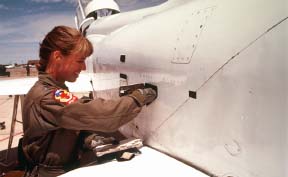 Once you hit the flightline, the intensity picks up. You can expect at least one training event each day, in addition to additional flight duties. A training event can be either a flight simulator event or an aircraft sortie. The action is fast paced and it is likely to be scheduled for more than one event (flight and/or simulator) in a day. Your flightline day starts each day with the morning briefing. This is a formal briefing held in each flight room and attended by all students and IPs. Your flight commander will run the briefing and you will cover such topics as weather, student trends, landing pattern tendencies, general knowledge questions, and Emergency Procedures (EPs). The EPs are done in a "stand-up" format that is designed to recreate a stressful environment similar to what is experienced during an actual in-flight EP. Students are given certain EP scenarios and stand at attention reciting what they would do in that situation, taking the EP to its logical conclusion. If you answer incorrectly or do not know your knowledge, you could be grounded for that day. Students also brief the flight on the day's weather, landing pattern, and other items. The formal briefing is a stressful way to start each day.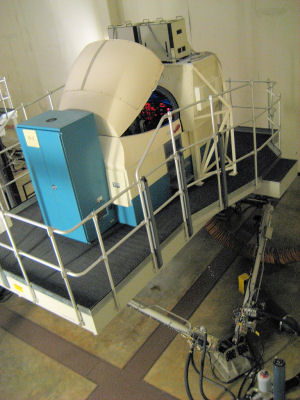 Following the briefing, your flight will execute its flight schedule. If you are not scheduled to fly an aircraft or simulator, you are expected to sit in the flight room and study. All students will remain in the flight room until the last student is done with his/her flight or simulator, then, at the 12-hour point of the day, all students are dismissed. At that point, by USAF regulation, you will be given 12 hours of crew rest and start the cycle all over again the next day. As you can see, days are much longer than the typical "banker's hours" job. Flying several sorties – especially pulling Gs and aerobatic maneuvers can prove to be very fatiguing. In addition to the flights and simulator events, you will be taking weekly written exams. All your academics, weekly tests, daily maneuver grades, check ride scores, and flight commander's ranking make up your final grade. With everything that you do counting as a grade, you want attention to detail. At the end of Phase 2, your class is racked and stacked in order of merit. In this order, each student chooses his/her desired track for Phase 3. You are not picking a specific airframe, but a track. During your track select you can pick: T-38 (fighter / bomber track), T-1(tanker / airlift track), UH-1 (helo track), T-44/C-12 turboprops (C-130 track). You will be training in these aircraft during Phase 3. At the end of Phase 3, you will again be ranked in order of merit and at that time pick your specific aircraft (based on the track that you are pursuing). For example, a student that track selected T-38s will then be able to pick among available fighter and bomber aircraft.
Learn more about the T-37 / T-6 Phase 2 Flight Training Syllabus.