United States Special Operations Command (USSOCOM)
USSOCOM plans, directs, and executes special operations in the conduct of the War on Terrorism in order to disrupt, defeat, and destroy terrorist networks that threaten the United States, its citizens and interests worldwide. USSOCOM organizes, trains, and equips special operations forces provided to Geographic Combatant Commanders, American Ambassadors and their country teams. HQUSSOCOM is located at MacDill AFB, Tampa Florida and is a warfighting headquarters with Operational Control of critical operations worldwide aimed at disrupting and destroying terrorist networks, their infrastructure, and those that harbor and support them. USSOCOM is a Joint Command with special rapid-acquisition powers and plays a unique role as a Combatant Command responsible for operations spanning the globe.
next century, the spread of information, the development of and access to new technologies, and an increasing recognition of global problems will present vast opportunities for economic growth, regional integration, and global political cooperation. Yet for all of this promise, the world remains a complex, dynamic, and dangerous place. It will continue to be an uncertain security environment, one for which U.S. special operations forces (SOF) are uniquely suited, offering the capabilities to avert emerging threats and providing unprecedented opportunities to address the challenges in ways that advance U.S. interests.
USSOCOM is comprised of five Component Commands of Air Force Special Operations Command (AFSOC), US Army Special Operations Command (USASOC), Naval Special Warfare Command (NAVSPECWARCOM), Marine Special Operations Command (MARSOC), and Joint Special Operations Command (JSOC).
---
Special Operations Forces (SOF) Roles and Missions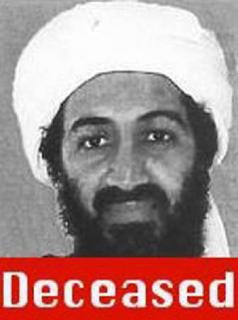 Direct Action. In pursuit of important targets located within hostile or denied territory, SOF units may employ raid, ambush, or direct assault tactics.
Special Reconnaissance (SR). SR complements national and theater intelligence collection systems by obtaining specific, well-defined, and time-sensitive information of strategic or operational significance.
Unconventional Warfare (UW). UW involves SOF working with assistance from indigenous forces in the interrelated fields of guerrilla warfare, subversion, sabotage, intelligence collection, escape and evasion, and other low visibility, covert, or clandestine operations behind enemy lines or in politically sensitive territory.
Foreign Internal Defense. SOF train, advise, and assist host nation military, paramilitary, and on occasion, civilian forces in support of programs designed to free and protect a society from subversion, lawlessness, and insurgency.
Civil Affairs (CA). CA involve coordinating U.S. military activities with foreign civilian officials; U.S. government civilian agencies; and international, nongovernmental, and private volunteer organizations.
Psychological Operations (PSYOP). PSYOP activities are intended to influence the attitudes and behavior of foreign audiences.
Counterterrorism. The primary mission of SOF in this interagency activity is to apply highly specialized capabilities to preempt or resolve terrorist incidents abroad.
Humanitarian Assistance. To carry out worldwide humanitarian and disaster relief programs consistent with U.S. foreign policy.
Theater Search and Rescue. Employment of specialized SOF aircraft and uniquely qualified SOF crews for the rescue of personnel from enemy territory or denied areas whenever conventional combat search and rescue techniques and capabilities are inadequate.
Collateral Mission Areas. SOF's additional collateral activities missions are security assistance, counterdrug activities, peacekeeping, personnel recovery, special activities, coalition warfare, and antiterrorist and other security activities including measures to protect individuals and property from terrorist attack. In these areas, SOF share responsibility with other forces as directed by the geographic combatant commanders.
---
Special Operations Forces Truths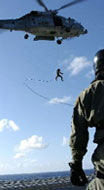 Humans are more important than Hardware.
Quality is better than Quantity.
Special Operations Forces cannot be mass produced.
Competent Special Operations Forces cannot be created after emergencies occur.
These truths have been reaffirmed by the awe-inspiring performance of our special operations forces in Afghanistan, Iraq, Colombia, the Philippines, and many other countries around the world," he said. "I hope one day we may be able to fully reveal their story.
With the shift from SOF being postured for reactive, regional contingencies to being a global, proactive and pre-emptive force," he continued, "we are witnessing a key evolution in how we must conduct our security affairs in the future and address those 'safe havens,' and build capacity to deal with those who would harm our country.
The Army's grueling Special Forces Assessment and Selection (SFAS) has a historical attrition rate that hovers around 70 percent–with another 10-15 percent lost in the ensuing Special Forces Qualification Course. This is not attrition for attrition's sake; in fact, Special Forces candidates are not harassed, hazed, or otherwise coerced into quitting at any time. Rather, the physical and mental rigors of the training cull out those who do not possess the necessary attributes for service in SOF. The end result is a soldier who is tough, self-reliant, innovative, and flexible. We have witnessed the true value of this process in recent operations around the world SOF has proven to be a decisive element and the force of choice in our struggle against terrorism.
The Joint definition of Irregular Warfare is
… a violent struggle among state and non-state actors for legitimacy and influence over the relevant population(s). Irregular warfare favors indirect and asymmetric approaches, though it may employ the full range of military and other capacities, in order to erode an adversary's power, influence, and will. (United States Joint Chiefs of Staff, 2008, p. 282)
---
Special Forces Recruiting
THE BEST OF THE BEST
All U.S. soldiers are special. But, Special Forces (SF) soldiers represent the Army's cutting edge. The training they receive is the most rigorous, intensive and challenging the Army offers. You've got to be good, because training builds on what you already know.
As a member of a Special Forces Operational Detachment Alpha (or "A Team"), you'll be part of a dynamic 12-man force with a real world mission. You'll be in a tight-knit unit with men of the highest physical and mental caliber who can be counted on to be inventive and self-reliant under the most adverse conditions.
"A Teams" are made up of highly skilled specialists trained in guerrilla warfare, sabotage, counterinsurgency and reconnaissance. You'll operate in urban, desert, jungle, mountain, maritime and arctic environment where you might have to survive behind enemy lines for months at a time.
You'll also be called upon to teach these skills in foreign languages to people all over the world. In fact, a primary mission is to teach, and SF soldiers consider themselves to be "the world's greatest instructors."
You're an adventurer and sleuth, innovative and independent. You will join a world-class brotherhood. You will be among the best in the world, a "GREEN BERET"..
DO YOU HAVE WHAT IT TAKES?
Special Forces candidates must be mature and self-motivated; open and humble, particularly with other races and cultures; and better conditioned physically and emotionally than the average soldier. We are looking for Individuals who are a little more aggressive and independent, but able to work well within a small, cohesive team. Want to challenge yourself? Check out the most hardcore physical fitness programs:
Navy SEALs Workout and the Army Special Forces Workout
Deploying soon? Check out our Afghanistan Special Forces Gear List and prepare for your deployment in support of Operation ENDURING FREEDOM.
SPECIFICALLY, EVERY CANDIDATE:
Must be a male soldier, pay grade O-2, O-3, or E3 to E7 , a high school graduate or have a GED, and have a GT score of 100 or higher.
Must be Airborne-qualified or volunteer for Airborne training.
Must score a minimum of 229 points on the Army Physical Fitness Test and be eligible for a SECRET security clearance prior to attending the Qualification course.
Check out our new section on Air Force Special Operations.
Special Ops Gear
---
Lone Survivor

Four US Navy SEALS departed one clear night in June, 2005 for the mountainous Afghanistan-Pakistan border for a reconnaissance mission. Their task was to document the activity of an al Qaeda leader rumored to have a small army in a Taliban stronghold. Five days later, only one of those Navy SEALS made it out alive. On June 28th, 2005, one of the MH-47 Chinook helicopters sent with a Quick Reaction Force to rescue the SEAL ground team was shot down by Taliban forces in the Kunar Valley resulting in the highest single-day loss of life for US forces in Afghanistan.
This is the story of the only survivor of Operation Redwing, US Navy SEAL Petty Officer Marcus Luttrell, and the extraordinary firefight that led to the largest loss of life in American Navy SEAL history. Lt. Michael P. Murphy led the team of PO2 Luttrell, PO2 Dietz and PO2 Axelso. Luttrell fought valiantly beside his teammates until he was the only one left alive, blasted by an RPG into a place where his pursuers could not find him. Over the next four days, terribly injured and presumed dead, Luttrell crawled for miles through the mountains and was taken in by sympathetic villagers who risked their lives to keep him safe from surrounding Taliban warriors.
Masters of Chaos

The wars in Afghanistan and Iraq have given the U.S. Army's Special Forces, also known as the Green Berets, a central role in American military action like never before. Several hundred U.S. Special Forces operators helped a motley band of Afghan rebels orchestrate a stunning rout when they overthrew the Taliban after 9/11. In Iraq, as journalist Linda Robinson explains in Masters of Chaos: The Secret History of the Special Forces, Special Forces units were the main U.S. elements on the ground in the northern and western regions of the country, where they defeated government forces that outnumbered them many times over. Robinson tells the story of the Special Forces through the eyes of a few of its more colorful personalities, men with call signs like Rawhide and Killer. She follows them around the world from Panama and El Salvador to Somalia, Kosovo, and, finally, Afghanistan and Iraq. Surprisingly, however, she devotes only a few pages to the Green Beret-led victory in Afghanistan, even though it was arguably their greatest achievement since they were created after World War II.
Special Operations in Iraq

This sensational book reveals the true and compelling story of the Special Force units of the Coalition, such as the SAS, SBS and Delta Force who worked in the shadows, often unseen, unheard and unsung. It describes their missions behind the lines from the early days, well before hostilities opened formally. It was an open secret that groups were deployed probably operating in the western desert against Saddam's forces and the Scud missile threat. What was actually going on is revealed here and until now their roles and actions have not been described in any detail.
These are thrilling tales of incredible daring and endurance told by men whose courage and military skills are inspiring. The book also covers operations such as the spectacular rescue of POW Private Lynch and the secret operations to target Saddam and other leaders of his regime of terror.
Among Warriors in Iraq

Join Big Hungry, Kentucky Rife, Serpico and Jedi Knight for a harrowing journey into the heart of the Iraqi insurgency. A former Marine infantryman, Tucker follows the warriors of the 101st Airborne Division in Mosul and the 82nd Airborne and 10th Mountain Divisions in Fallujah during 19 weeks of urban warfare in late 2003 and early 2004. In declaratives one might describe as debased Hemingway on speed, Tucker tags along for counter-IED (improvised explosive devices) patrols and zero-dark-30 (predawn) raids, capturing the adrenaline-laced urgency of urban combat against a hidden enemy. His conversations with troopers are refreshingly authentic; his analysis of the politics of Iraq tends toward open advocacy for the Kurds and a separate state of Kurdistan. (Tucker is the author of Hell Is Over: Voices of the Kurds After Saddam.) But his gritty firsthand account is packed with detail: from the slow ballet of "scoping roof tops and alley corners," the excruciating tension of disarming IEDs and the frenetic choreography of urban combat to the children who are never far away and are always quick with a smile, a wave and an enthusiastic "Amerikee!" Several impressive accounts of the second Iraq War have appeared already from embedded journalists, but few are as personal and edgy as Tucker's.
Special Forces Training is demanding. Prepare yourself for your training, mentally and physically.
Set yourself up for success – excel at your new Special Ops military career!