Woodrow Wilson initiated the ROTC program in 1916 when he signed the National Defense Act. The ROTC program, or Army Reserve Officer's Training Corps, was formed in an attempt to acquire college educated individuals to serve as officers in the United States military. In return for participating in military training toward an Army career while attending college, students receive scholarships toward their endeavors. After graduating from college and successfully completing the ROTC program, students become officers in the United States Army and experience further military training in becoming military leaders. The program also applies to individuals having former military service who served in a non-commissioned status and desire to return to school for a degree.
---
Pre-Requisites
Preliminary requirements for cadets stipulate that individuals must be between the ages of 17 and 34, and able to pass a physical fitness examination. The type of Army officer that ROTC cadets become may depend on the type of degree students plan on acquiring while in college. Cadets may enroll and later receive specific training as armor officers, aviation officers, or engineer officers. Field artillery and military intelligence are also some of the career options from which students may choose. Students obtain training in these fields after college and ROTC graduation and upon arriving at an assigned permanent duty station as a newly commissioned officer.
---
ROTC Class
Once enrolled in the ROTC program, freshman and sophomore students undergo basic military training in the classroom. Generally meeting once a week and wearing the assigned ROTC uniform, students receive instruction evolving around military history, ethics and values, along with military drill and ceremony procedures. Students become part of a squad, learning team development skills while working in a group toward accomplishing various goals. First and second year students may participate in the basic training program without obligation to take further training or join the Army.
Individuals having served in the military may attend college under the ROTC program and rejoin the Army as officers upon graduation from both programs. As prior service members having military training, students generally skip the first and second years of basic ROTC training, starting instead with the Leadership Training Course offered during summer break. Former military personnel retain all previously awarded military benefits and may apply any awarded bonuses to obtaining a higher education. Former service personnel also qualify for all of the benefits provided by the ROTC program.
If students do enroll to eventually become Army officers, while in college, the Army furnishes students with tuition assistance, textbooks fees and a monthly allowance ranging from $300 to $500 dollars. The amount of the allowance depends on the particular year of college attendance and the rank individuals acquire while in ROTC.
---
Leadership Training Course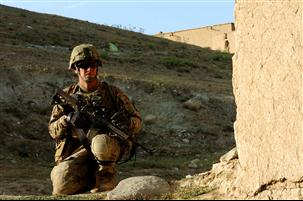 Those enrolled in the four year program undergo advanced military training during the junior and senior years that includes an intensive four-week Leadership Training Course, taken during the summer in Fort Knox, Kentucky. While staying at the Army installation, cadets experience daily life and training as a soldier.
While at Fort Knox, part of the normal daily routine includes physical training, commonly called P.T., which entails calisthenics and other activities designed to enhance physical endurance. Cadets receive further classroom training geared toward acquiring skills in leadership and military customs and procedures. Field training involves gaining skills in land navigation and map reading that are later applied while performing military based operations. Tactical field and weapons training includes obtaining combat skills during simulated exercises using paintball guns.
Cadets additionally obtain familiarization with conventional combat weapons that include the M-16 rifle. Students acquire knowledge concerning the function and maintenance of the rifle, which includes taking the rifle apart and reassembling after cleaning. Cadets must acquire marksmanship qualification using the rifle on the firing range under the guide of experienced instructors. Warrior training entails acquiring advanced field training. Students take part in a number of exercises that include, water survival training, rappelling from towers, and advanced land navigation instruction.
Cadets also further their leadership skills by working within squads during simulated combat situations, applying the techniques learned in the classroom. Bold Leaps Training requires that each student take a turn leading a unit through an assigned mission. The leader receives specific orders, uses analytical skills and plans a strategic operation that enables the squad to complete the mission. During training, cadets receive feedback from instructors concerning levels of leadership progress and areas requiring improvement.
---
Commissioned Army Officers
Along with graduating from college, cadets finish ROTC training with final evaluations and preparations for completion. The program features a Family Day, inviting cadet families to tour facilities and attend final graduation ceremonies. During ROTC graduation, cadets receive commissions as Second Lieutenants in the United States Army. As new officers, individuals receive orders for duty stations where they acquire further military leadership training in an assigned position. Second Lieutenants typically serve as platoon leaders under the direction of the company Captain and Battalion commander.
For more information, check out our Scholarships & Grants Guide for a listing of hundreds of scholarship opportunities.
---
Ultimate ROTC Guidebook

As a product of college Army ROTC, I can earnestly say that I wish I had this book when I was a cadet. Atkinson has written down what many of us ROTC alumni have had to learn through experience. The book is straight-forward, and easy to understand. Pay special attention to what Atkinson says about physical fitness and the Leadership Development and Assestment Course (LDAC) at Fort Lewis – fewer things will gain you more respect than a solid score on your fitness test; and your performance at LDAC is a critical factor in determining what branch (i.e. officer career field) you may get.
Military Education Benefits for College

I purchased this book, and my eyes were opened..its amazing how many benefits are out there! David Renza brings these benefits to light..good author too!!….I spent 20 years in the military and you just dont get told about the information contained in this book! I cant wait to go to college now, and get my Bachelors Degree! Thank you!!
I am a Veteran and this book helped a lot. With everything in the Government cutting through the RED TAPE is overwhelming at times and this shows you what are qualified for and how to get there. The Authors are very Knowledgeable. I am going back to school now and loving every minute.
ASVAB Practice Tests

The Ultimate ASVAB Practice Pack provides you three full-length ASVAB practice tests with answer key and unlimited access to the ASVAB Online Practice Center. Modeled After the CAT-ASVAB with over 2000 questions in the question bank – each practice test is different every time you take it. See your AFQT score and Subtest scores at the end of the practice test. Track your test scores and history online to see how you are improving. 100% Satisfaction Guaranteed. Start practicing now.