What do my ASVAB Scores mean?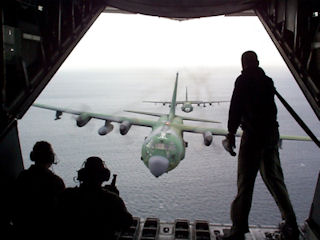 While you do not always have a choice in deciding what job you will do in the military, you can at least help guide the direction your military path will take. Your scores on the Armed Services Vocational Aptitude Battery will in large part determine what job you will have once you enlist. Doing well on the ASVAB is important in getting the type of job you want.
---
Sections
The ASVAB consists of several sections that last for up to about 40 minutes each. Some of them last only about 10 minutes. The sections test your knowledge of the English language, math, science, auto shop, electronics and mechanics. The English language sections include Word Knowledge and Paragraph Comprehension. The math sections include Arithmetic Reasoning and Mathematics Knowledge. The science section is called General Science.
---
Scoring
Your scores from each section are combined into line scores for different subject areas. These line items are then used by each branch of the military to determine which job training programs you can enter. Your overall score is totaled from each section and determines whether you can even enlist in the military.
Each branch has different requirements for entrance and for entering different job training programs. For example, the Army has the least restrictive entrance requirements, requiring a 31 on the ASVAB, with waivers possible at times down to 26, depending on current recruiting needs. The Air Force requires a 36 on the ASVAB if you have a high school diploma and a 65 if you have a GED. Waivers are possible down to 31 if you have a special skill like speaking a foreign language. The Navy requires a 31 with a high school diploma and a 50 with a GED. Women sometimes have to earn at least a 50 as on-ship housing for females is limited. The Marines require a 32 on the ASVAB with a diploma and a 50 with a GED. The Coast Guard requires a 40 for high school diploma holders and a 50 with a GED. If certain section test scores are high enough to qualify you for a specific in-demand Coast Guard job and you are willing to enlist to do that job, you may receive a waiver.
Higher scores are required for highly-technical job titles. If you have poor scores on the mechanical and math sections, you are not likely to receive training to be an electrician or nuclear sub technician. Likewise, if you have poor verbal skills and reading comprehension, you may not receive training to learn a second language.
These scores are total scores combined from ASVAB line scores. Your individual line scores are what determine whether you are eligible for certain job training programs. Your scores are only meant to determine your eligibility for a job training program. They are not a guarantee of getting that particular job once you enlist. You must successfully complete the training program first.
---
Special Programs
Your ASVAB scores also determine whether you can participate in some enlistment incentive programs. For example, if you earn a 50 on the ASVAB, you are eligible for the Navy College Fund or the college loan repayment program. Likewise, a 50 on the ASVAB is required to participate in enlistment bonuses, the Marine Corps College Fund, and the Geographic Area of Choice Program in the Marine Corps. Incentive programs change over time, so it is important to get accurate information on ASVAB score requirements from a recruiter.
Take the ASVAB seriously. It can determine the direction of your future career in the military. It may also play a role in what job you get after your military service is over if you get a job utilizing your military job training. Get a current ASVAB study guide from the library or a book store. Brush up on areas of the test where you think you will do the poorest. Learn the types of questions each section asks, and take practice exams in the required time in the book.
It's your future. Get the most out of it.
[ ASVAB Test ] [ Prepare for the ASVAB ] [ ASVAB Practice Test ] [ ASVAB Results ] [ Study Guides ]
Want more specific career information?
[ Basic Training ] [ Military Career Advice ] [ Military Pilot ] [ Special Operations ] [ Navy SEAL ]
---
Prepare for the ASVAB – Study Guides
---
---
---
---