Words Every Resume Should Include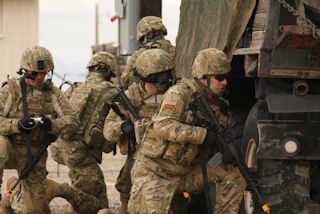 Every word on your resume counts in today's competitive job market. But some words count more than others — especially those that refer to soft skills.
Soft skills are increasingly important in the workplace. In fact, 86 percent of employers considered soft skills to be among their most important hiring criteria in a recent survey by two University of Massachusetts economists.
Teamwork
Teamwork is more important than ever in the workplace. The ability to work well with others to accomplish a common goal is vital for a harmonious workplace. Employees are often organized into teams to manage projects. And many employers believe collaboration increases the quality of work and improves productivity.
A team player is an attentive listener, a cooperative colleague and is willing to help others..
Flexibility
Employers value workers who are flexible and able to juggle multiple tasks simultaneously. In other words, it's sometimes just as important to be a jack-of-all-trades as a master of one. You can show that you're flexible by demonstrating a willingness to take on new and varied projects and an ability to handle changing priorities and deadlines.
Ultimately, being flexible doesn't only increase the odds that you'll get a job — it also improves your chances of keeping it should layoffs occur.
Detail-Oriented
Employers want to know that they can trust workers to handle a project down to the last detail. Being "detail-oriented" means being organized and meticulous about your work. It also implies that you can work without constant supervision and act independently.
Self-Motivated
Employers value employees who are self-starters. These workers can generate their own ideas and follow them through to fruition. A self-motivated worker goes the extra mile. She regularly takes on tasks that may not be part of her job description. She's inspired to work hard not just to reap rewards but also for personal satisfaction.
Don't forget the Cover Letter – as important as the resume is, the first thing future employers will read is your Cover Letter. Check out our latest offer – 100+ Cover Letter Examples for less than $20.
---
Military Resume Example
MARK L. WEST
---
555 CARMINE DRIVE, WESTBURY, NEW YORK 12121 – (999) 555-6789
PROFILE
Top performer with exceptional interpersonal, communication and public relations skills that allow the development of strong rapport with individuals on all levels. Outstanding record of achievement coupled with the ability to build and direct a business to profitability through leadership, creativity, effective management and the motivation and development of staff to maximum potential. Adept at analyzing and resolving problems and developing and instituting the needed procedures and responses. A consistent high level of performance dealing with people and services requiring solid management, organizational, time management and negotiating abilities. Results oriented, highly motivated to succeed. Energetic and assertive, adept at the coordination and implementation of multi-faceted operational procedures in established operations. A sound professional attitude with pride in personal performance. Seeking a position that will challenge and use management and sales experience, education and acquired skills to positively impact company performance and profitability while providing personal and professional growth.
MANAGEMENT / ADMINISTRATION EXPERTISE
Train and evaluate staff, providing appropriate feedback regarding performance and training requirements.
Identify corporate objectives, organize needed resources, direct operational efforts to achieve desired results.
Attend and

participate in meetings, seminars and conferences.

Enforce, track and insure compliance with all organization policies and procedures.
Gather and disseminate information for status reports for presentation to management staff.
OPERATIONS / FINANCE EXPERTISE
Demonstrate effectiveness in problem evaluation coupled with the ability to generate and implement effective solutions.
Troubleshoot operational functions to insure productivity and optimize quality.
Solid experience in the development and administration of annual budgets, cost containment, purchasing and inventory control.
PUBLIC RELATIONS EXPERTISE
Conceive, develop and execute innovative, targeted media messages, story placement, radio promotion and coordination of special events.
Generate and enact public relations, advertising promotional and special event programs and campaigns to increase public awareness.
Develop and execute prepared and unprepared speeches for various community organizations.
Prepare presentations and represent the organization during speaking engagements at local schools and colleges to promote strong community relations and represent organization efforts.
Institute strong networking capabilities to recruit and retain personnel.
Coordinate daily with personnel to insure timely application processing.
CAREER HISTORY / ACHIEVEMENTS
UNITED STATES AIR FORCE, Westbury, New York 1981-Present
Air Force Recruiter – Operations Department (10/93-Present)
Air Force Recruiter – Officer Recruiting (2/93-10/93)
Air Force Recruiter – Advertising & Public Relations (2/92 – 2/93)
Air Force Recruiter – Operations Department (7/89 – 2/92)
Non Prior Service Recruiter (3/85 – 7/89)
Medical Service Specialist – NCIOC Recovery Room (10/81 – 3/85)
Air Force Recruiter – Operations Department
Track every aspect of the production of non-prior service, officer, nurse and physician recruiting. Maintain an up-to-date account of all jobs, assignments, reassignments and dismissals. Run Waiver Program, verify candidates and recommend those qualifying for approval. Evaluate applicants for job placement. Administer the following programs to stimulate production: Competition Program, Awards Program, Leads Program and the ROTC Scholarship Program. Coordinate all recruiting activities at the medical processing station. Perform detailed analyses of lead generation, trending, short and long-term programs to inform recruiters on more effective ways of job performance. Design and execute marketing research to establish job positioning, target markets and competition. Analyze competition and market trends and institute required changes. Generate and enact creative public relations, advertising, promotional, special events and presenta-tions to increase public awareness and recruitment.
Top Operations NCO for entire north east
Top Support NCO for Squadron, four times
Top Squadron NCO
Commander's Annual Extra Effort Award, three times
Took over the entire squadron Officer Training School Recruitment Program servicing five states, during a nonproductive period and successfully submitted 35 Officer's Training School applications which allowed the squadron to meet its goals. This is normally done over a 12-month period by several recruiters.
Designed squadron regulation for competition to increase production in Fiscal Year 1991 Squadron named "Top in North East, Fiscal Year 1991".
Air Force Recruiter – Advertising & Promotion
Increased community awareness of Air Force opportunities through effective advertising, promotion-al events and public relations. Developed and implemented marketing programs to increase production. Raised educator confidence in the Air Force as a viable opportunity for all students. Prepared presentations and represented the Air Force during speaking engagements at local schools and colleges to promote strong community relations. Made speeches and presentations for various community organizations.
Doubled squadron Advertising and Promotions Program in every aspect through advertisements, community events, radio interviews
Designed and administered the Advertising and Promotion Plan
Non Prior Service Recruiter
Responsible for local advertising, school programs, career days and lectures, daily telephone prospecting and cold calling. Conducted interviews in offices, residences and high schools and qualified candidates for the Air Force.
Met or exceeded goals four years consecutively. Received numerous monthly and quarterly awards.
Named one of top five recruiters in the north east
Medical Service Specialist – NCIOC Recovery Room Directed the daily activities of the Recovery Room, of the Wilfred Hall Medical Center, a 1000 bed hospital. Supervised, scheduled, trained, evaluated and counseled 16 active duty medical technicians and 2 civilian LPNs. Performed all administrative functions including supply order, inventory control and updating and maintaining regulation manuals.
Most junior NCO put in charge of the Recovery Room of the third largest medical facility in the world
Received excellent rating on Inspector General Inspection
EDUCATION
University of Texas, Westley, Texas – General Studies / Marketing
Craigsville Junior College, Marquette, Georgia – General Studies / Marketing (Total of 88 Credits)
NCO Academy – Management Theory · Total Quality Management>
Management by Objective · Motivation, Counseling & Communication
SEMINARS / COURSES / WORKSHOPS
Advertising & Promotion · Recruiting School · NCO Leadership School
Supervisor Prep Course · Corpsman School (Basic Nursing, Emergency)
COMPUTER EXPERIENCE
SOFTWARE: Enable · Alice · Windows · E-Mail · Harvard Graphics
HARDWARE: Z-248 · Laserjet · ALPS Printers · Plotter
CERTIFICATIONS
EMT Certified · CPR Certified
---
Resume courtesy of Career Resumes
& CareerBuilder.com
---
Resume Content
The Objective
Preparing a resume objective is trickier than you think. People tend to write clichéd and banal sentences that mostly state that they want to be challenged and grow within the company. Sound familiar? You bet! Working in the resume industry, I can tell you that most objectives are boring and useless. And if you bore employers right from the beginning, chances are they won't read your resume in details.
There are 2 common mistakes inherent to most resume objectives: First, they are generic instead of being customized to each company. Second, they focus on what the candidate wants, rather than what the candidate can bring to the organization. The Solution? Write a punchy objective that focuses on the results you will bring to that particular company and you are sure to catch the attention of the employer.
The Achievements and Skills (Functional Format)
Achievements and skills are usually presented in bulleted lists and you can even put the skills in a table for a higher impact. As stated earlier, depending on your industry – mostly technical and sales – you can even include a graph (make sure it's acceptable in your industry first). In terms of content, only focus on achievements and skills that are result-oriented and relevant to the jobs you're applying to. For example if you're in sales or some executive, talk about the exact amount of $ you brought in and the increase it represented. If you're a project manager, talk about the projects you brought to completion. If you're a programmer, talk about the sites or codes you've created.
The Experience
Start with the latest jobs and go backward. Give the name of the company as well as the position you held. Emphasize the description of the most recent or relevant jobs and include achievements if you writing in a chronological format.
The Education
Starts with your highest degrees or certificates, which mostly matter, and go backward. If you're at a mid or executive level, there is no need to put where you went to high school.
Skills and Others
That's where you put your computer and language skills as well as any award, certification, training, military, volunteer work you might have that are relevant to the jobs you're applying to. As for personal interests, you can put them if they show you are a team player or very energetic (sports). But you should refrain than listing anything that's political or doesn't sound very professional/ethical.
---
Why a Professional Military Resume Writer should Write your Resume
Have you recently ended your military career, possibly retiring, or thinking of a career change into the civilian work world? If so, then you need a civilian-based resume that removes all military jargon and replaces it with key industry buzzwords and phrases! Do you know that the #1 reason many military personnel and officers do not successfully make the break into regular jobs is because their resumes are too formal, too detailed, and most importantly lack the focus and direction a civilian's resume offers a corporate employer? While your resume may have been perfect in the Army, Navy, or Air Force, it will simply not be effective in your upcoming civilian career search.
Not only have basic resume writing rules changed since you were last in the civilian job market, but also potential employers are now looking for different and unique qualities. We can take your specialties and key skills and translate them into solid, essential transferable assets that a professional of your caliber requires. By fine-tuning your resume and highlighting your career achievements, we can re-focus your career achievements and responsibilities so seamlessly that you can smoothly make your important transition.
Don't let your resume hold you back, let it be your most powerful personal marketing tool. Your new resume will be a carefully written, thorough resume package that will reflect all your unique areas of expertise, skills, and career milestones to make you the perfect candidate to enter this new and competitive job market.
Our Professional Military Resume Writer is ex-Military: not only is he specialized in military conversion resumes but he is also fully familiar with the military transition process and knows what you need to make a successful transition to the private sector.
Our Professional Resume Writers have more than 30 years of experience
Our Professional Resume Writers are certified through PARW, CPRW or NARW
Our Professional Resume service has a 93% success rate
Our Professional Resume service has a track record of helping more than 11,000 applicants get new jobs
Request Your Military Resume Today
---
Start Preparing Now
Military Resumes
Military Resume Tips – Tips on how to write the best resumes
Military Resume Example – Examples of military resumes
Cover Letters – Tips and examples of cover letters for your resume
Military Aviation Resumes – Examples of military aviation resumes
Résumés & Letters of Recommendation – help and advice
Military-to-Civilian Transition Resume Service – Online Service
Military to Civilian Transition
Military Transition – How to best present yourself to civilian companies
Military Transition Reading List – Reading list recommended by top military corporate recruiters
Negotiating a Salary – What salary are you looking for?
Hire Veterans – Find out why Companies are looking for veterans
Federal Government Jobs – Tips and advice on how to find a Federal Job
Prepare for the Interview
Corporate Interview – Overview on how to prepare for your corporate interview
Behavior-Based Interviews – Behavioral interviewing is a relatively new mode of job interviewing
Interview Questions – Prepare for the typical corporate job interview questions
Communications – Get some advice and tips from the pros on how to communicate better
Post Resumes & Browse Jobs
[ Employment911.com ] [ Monster.com ] [ Executive Search
]