Stay in Touch while Deployed


GSM Mobile Phones
Military SIM Cards
Worldwide Satellite Phones
NEW!Rental international cell phones
ATTENTION: Baseops will be significantly updating this page in the very near future. As we make changes, please use the menu items above to get discounts!


Browse our selection of military discounts, military-exclusive deals, and online coupons and savings. We update this section often with the latest military discounts and electronic coupons for your savings. Check out our list of vendors offering military discounts. Please contact us if you find any other military promotions! Check out information on military discounts for NATO Allies below.
Want to save money by staying on-base in billeting? Check out our US Military Lodging Directory:
Air Force Lodging | Army Lodging | Navy Lodging | Marine Lodging
---
Military Discounts Update
Check back to see the latest Military Discounts and special offers
Military New Car Discounts – Toyota, General Motors, Suzuki, Chrysler, Jeep
Military Computer Discounts – the latest discounts and coupons from Dell, HP, Apple
Las Vegas Golf Discounts – Experience 7,0002 yards of tropical golf paradise at Bali Hai Golf Club
Free Military Antivirus – Anti-Virus and Firewall Software Free for military
Military Loans – the best rates & easy online access
Las Vegas Discounts and travel coupons section
Military MWR section – special deals and opportunities worldwide
New Concrete Nutrition – Vitamins & Nutritional Supplements military discounts page
FREE Quicken Online – Free edition; send yourself text messages with account balances
Military Loans – 5-10 Minute Online Application; Personal loans for up to $10,000
Universal Studios Military Discounts – extended thru the end of the year, see below…
Theme Park Discounts: Cedar Pt, Kings Dominion, Dollywood, see below…
Military Discount Airfare: see below…
Hudson News – 20% military discount at all Hudson News locations at major airports
Old Navy – 10% military discount from the 1st through the 4th of every month
Disneyworld / Disneyland Military Discounts 2013 – see below…
Free TurboTax Online Edition – Free TurboTax
Pods.com Storage – use code MILT for military discount
New Apparel Discounts:

Aeropostale – 20% discount with Military ID
Cabela's – Save 10% with Military ID
Express – Save 10% with Military ID
Kohl's – 15% Savings (varies by store)

Sports Chalet – 10% off (make sure you show your ID before they ring you up…)
---
Military Computer Discounts
Did you know that many of the Department of Defense Small Computer Program contractors offer Government Employee & Military Purchase Programs? Well, they do! If you are a government employee or military service member, you can buy from these vendors at special discounted rates! We have found great deals and military discounts from Apple, Dell, HP, IBM, and Microsoft. Search our discount coupons. Shop for your military computer discounts at our new Military Computer Discounts section. Save hundreds of dollars + tax free and free shipping. Purchase the full version of Microsoft Office 2010 for only $9.99!
Check out the free Computer Military Anti-Virus software downloads for Military
---
Military Discount Airline Tickets




American Airlines, American Eagle and American Connections may offer Military Discount Fares in some markets. These offers include discounted airfares, reduced minimum stay requirements, and preferred boarding privileges. For further information, please call American Airlines Reservations at 1-800-433-7300.
American Airlines currently offers several special discounts that are available exclusively for active-duty members of the U.S. military. These offers include discounted airfares, relaxed advance purchase requirements, and preferred boarding privileges.
In addition, the discounted military fares may be purchased up to a week after reservations are made — versus 24 hours for most non-military discount fares — making it easier for military personnel and their families to make travel arrangements.
Also, U.S. military men and women who are participating in Operation Iraqi Freedom or Operation Enduring Freedom are welcome to be American's guests at Admirals Club facilities between flights when they are on emergency or Rest and Relaxation (R&R) leave from their overseas duties. This invitation for complimentary access has been extended through the end of the R&R Program, at all airport locations that do not have USO facilities. Eligible military personnel in appropriate uniform need only present their emergency or R&R leave forms from Operation Iraqi Freedom or Operation Enduring Freedom to access an Admirals Club location. In addition, the Admirals Club welcomes family members and relatives accompanying military personnel who are part of Operation Iraqi Freedom or Operation Enduring Freedom. More information on the official website.
United Airlines continues to support our Armed Forces and their eligible family members, by offering reduced domestic fares. These fares are for U.S. military personnel and their eligible family members who are traveling on leave. Military personnel and eligible dependents must have a valid ID and must use personal credit cards for payment. Authorized federal government credit cards will not be accepted for payment of military leisure fares. To purchase visit the official website.
US Airways offers special military discount rates to military personnel traveling on an officially excused absence and to discharged personnel within seven days of discharge. Special rates are also applicable for military dependents. Special rates are not available to personnel on temporary duty orders traveling to or from their temporary duty station. For more information about Military Leave travel, call US Airways at 1-800-428-4322.
---
Military Cruise Discounts
Carnival Cruise Lines – Active, retired, reserve, honorably discharged (min. 2 years) military personnel receive a 10-50% military discount on select 2-12 day cruises. Contact Oscar Vergara at 1-800-819-3902 ext. 82614 or e-mail at overgara2@carnival.com.
Norwegian Cruise Lines military discount. Active, retired, reserve, honorably discharged military personnel and Department of Defense employees receive a 5-15% discount on all Norwegian cruises through 2010. Contact Andre Grant, a Personal Cruise Consultant with Norwegian Cruise Line at 1-877-416-9722 ext. 4102 or e-mail at agrant@ncl.com
Disney Cruise Discounts – In honor of the brave men and women who serve this country, Disney Cruise Line is proud to offer special military rates on select select Disney cruises. Special, limited-time savings are made available to U.S. military personnel on select Disney cruises. However, at this time, no special rates are available. Please check back weekly for these special offers or book now if you're ready to set sail! Please call (800) 951-3532 for specific rate information and to book. Visit the Disney Cruise official website.
Check out the latest Cruise Discounts Online. Check out Orbitz: Limited Deals on Top Brand Cruises
---
NATO Allies Military Discounts

Military service members of NATO Allied nations such as the UK and France are eligible for many of the US Military discounts in the USA. Although most theme parks will have their own policy on extending military discounts to Allied nations, the Morale Welfare and Recreation (MWR) center at the US Navy facility in Orlando will allow UK and other Allied military members access with their nation's military ID card and/or NATO Travel Orders. At the MWR center, service members can purchase deeply discounted theme park tickets such as Disney, Universal Studios, and Sea World. All of the Anheuser-Busch theme parks extend their military discounts to US Allies including NATO and ISAF troops on vacation in the US.Have specific questions about eligibility? Check out our Q&A section.
---
Vacation Rentals and Lodging
Gulf Breeze Vacation
Offers 10% off weekly vacation rental rates on Florida's Emerald Coast for active and retired military, and the home includes a boat with the rental price (waterfront)
Ritz-Carlton, Tysons Corner has a special Military Weekend Package in 2011 that we would like to promote. Conveniently located 15 minutes from Washington, DC, The Ritz-Carlton, Tysons sits in the heart of the shopping, dining, and business center in McLean, Virginia. In early 2013, we will have direct connection to Dulles Airport and downtown DC upon completion of The Metro, currently under construction. The Military Package offers a deluxe room, breakfast for two, valet overnight parking and a very special welcome amenity for a very special $199.00 arrival Friday/Saturday now – December 31, 2011.
Marriott San Juan, Puerto Rico has a special Military Rate of $130 per night for military service members.
---
Armed Forces MWR Discounts
[ Rental Car Discounts ] [ Vacation Rental Discounts ] [ Weekly Hotel Deals ]
USAF MWR/ITT – Ticket Offices Directory
US Army – Official MWR Website

---
AFRC – Armed Forces Recreation Centers
AFRC resorts are affordable Joint Service military facilities operated by the U.S. Army Community and Family Support Center and located at ideal vacation destinations. AFRCs offer a full range of resort hotel opportunities for service members, their families, and other members of the Total Defense Force. AFRCs are self-supporting and funded by non-appropriated fund revenues generated internally from operations. Revenues from AFRCs are continually reinvested to maintain and improve the physical plant while providing the greatest possible value for AFRC guests. Providing high-quality, affordable resort-style facilities at the AFRCs is commensurate with the Chief of Staff, Army's philosophy that soldiers are entitled to the same quality of life as the citizens they are pledged to defend. The Army continues to promote strong family values by providing the AFRCs; a reflection of our strong commitment to improved quality of life. AFRC room rates are affordable and based on rank, pay grade, duty status, room size, and/or room location.
The AFRCs are centrally-managed, U.S. Army Community and Family Support Center-operated facilities with a mission to provide rest, relaxation, recreation, and sustainment for all military personnel, their families, and other members of the total Defense Force.
These AFRC facilities proudly support Operation R&R.
Edelweiss Lodge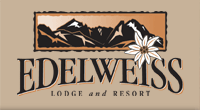 Edelweiss is the newest AFRC facility. Today, we are proud to introduce a new vacation retreat designed exclusively for active duty military members, DoD civilians and retirees, complete with everything you would expect from a world-class resort. We invite you to explore the resort's broad collection of recreation, entertainment, fitness, dining, beverage and hospitality services, all carefully designed to create an extraordinary vacation experience just for military personnel (official website).
Forged in rustic woods, stones and other natural elements to complement its environment, the rugged character of Edelweiss Lodge and Resort is in perfect harmony with the comforts provided by its ample conveniences and amenities. Long revered as one of the most desirable destinations in the Bavarian Alps and Germany's premiere winter and summer sports center, the Garmisch-Partenkirchen area is an idyllic location nestled at the foot of sweeping Alpine vistas and home to the Edelweiss Lodge and Resort. Check out the latest hotel rates in Garmisch.
Current MWR Facilities include:
Authorized users include active-duty military, retirees, currently employed and retired Department of Defense civilians, reservists, delayed entry recruits, and family members. Reservations are required and these facilities are often full. Check out the worldwide listing of Military MWR facilities.


Military Dell, HP, Apple, and Microsoft Discounts
---