USAF Survival Evasion Resistance Escape (SERE)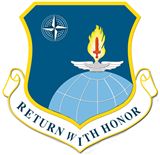 Combat Survival Training is established to provide aircrews and other designated personnel procedures and techniques in the use of equipment and employment of survival principles. Graduates of the U.S. Air Force Survival School at Fairchild Air Force base in Washington internalize the Survival, Evasion, Resistance and Escape (SERE) motto of "Return with Honor." They spend weeks learning how to survive outdoors under any circumstances and to come home honorably. About 6,500 students go through the seven SERE courses each year. Five courses are held at Fairchild, and the other two are taught in Pensacola, Florida at the Naval Air Station and at Eielson Air Force Base in Alaska.
he majority of trainees at the USAF SERE School are Air Force aircrew members – pilots, navigators, flight engineers, loadmasters, boom operators, gunners, and other crew positions. Additionally, some intelligence officers and life support technicians may also attend. This school was created during the Vietnam War to prepare Air Force crews that were flying combat missions over Vietnam. As captured American aircrews became Prisoners of War (POWs), the school was created to provide crews the skills needed to survive and potentially escape enemy capture in North Vietnam.
The 336th Training Group oversees instruction at the U.S. Air Force SERE. All Air Force aircrew members must attend combat Survival Training, taught by the 22nd Training Squadron. Each course takes 19 days to complete, and 49 classes are taught each year. Students rise early in the morning, and spend many hours without sleep. They endure extremely hot and extremely cold temperatures to become SERE specialists.
Students spend six days in the Colville and Kaniksku National Forests mountains, while the rest of the course is conducted at Fairchild. Students first learn how to handle the psychological and physical stress of survival, after which they learn post-ejection procedures and how to handle parachute landings. They are also instructed in survival medicine. Shelter construction, gathering and cooking food, land navigation methods, evasion and camouflage, signaling and aircraft vectoring are all taught during students' six-day stay in the mountains. After their stint outside, students return to Fairchild and learn about how to behave if they are captured.
Future instructors at SERE are taught by the 66th Training Squadron at Fairchild. This program lasts five and half months. It teaches students how to train aircrew members to survive no matter where they land. They learn several skills, including basic survival, navigation, arctic survival, how to teach, evasion, desert survival, rough land evacuation, tropics/river survival and coastal survival. Instruction in survival in different environments takes place in different areas of Washington, including the Calispell Mountain near Cusic; George, Washington; Tum-Tum; Oympic National Park; and Tillamook Bay, which is off the coast of Oregon.
Another course taught at Fairchild's SERE is non-ejection water survival. This teaches aircrew members how to survive if they are in in aircraft without parachutes. This course takes two days to complete. Students learn how to signal rescue aircraft, about dangerous water animals, how to find food and drinkable water, the physical components of water survival and how to use a life raft properly.
How can you prepare for USAF Survival School?
You won't find too much concrete information or gouge on what to expect at SERE. This is designed so that you (the trainee) can actually benefit from the training. The school is designed to be as realistic as possible and part of the realism is based on surprise and the unpredictable stress you will experience.
What you can do is make sure you are in shape. Make sure you are fit and healthy and able to do well on the AF PFT. You will be hiking many miles a day with a heavy pack on your back while trying to evade capture – so make sure you are ready to do that. Make sure your gear is fitted properly and your boots are broken in prior to the first day in the bush. Pack plenty of good quality wool socks.
For an example of combat gear we recommend, check out our Afghanistan Gear List, which includes examples of cold weather tactical gear.
The 66th Training Squadron teaches the five-day resistance training orientation course. Students include U.S. Air Force SERE instructors and some Department of Defense personnel. The course includes instruction on the principles and theories to conduct Level C Code of Conduct resistance training laboratory instruction. Level C refers to military personnel who have a high risk of capture due to their ranks or seniority. This course focuses on resistance in prisoner of war camps. To receive upgrade to the 5 survival skill level, students must complete this course.
The 19-day, skill level 7 upgrade course for SERE training instructors occurs each year. It includes advanced survival instruction in the open ocean, barren arctic, barren desert and jungle. Training occurs in Alaska, Arizona, Hawaii, and Florida. Three to four days is spent in each location. Instructors learn to survive with little in the way of equipment, supplies and support.
The five-day Arctic Survival Training course is taught by Detachment 1 of the 66th Training Squadron at the Eielson Air Force Base in Alaska. Training occurs October through March. It was created for aircrews that fly in northern areas. Students learn to procure food and water, build fires, to signal and to build thermal shelters. Cold weather survival is the focus of this course.
The 66th Training Squadron, Detachment 2 at the Naval Air Station in Pensacola, Florida teaches a water survival course. The course takes four days to complete. Students simulate an over-the-water emergency that occurs in-flight. Parachute equipment procedures, drag training, after exit procedures and recovery training. Recovery training involves a landing over deep water and learning to use a raft.
Other activities of the SERE program include training Air Force Academy cadets and Air Force Reserve Officer Training Corps cadets. About 2,200 Air Force Reserve Officers' Training Corps cadets and 1,200 Air Force Academy cadets are trained each summer. SERE instructors also teach civilian organizations, such as the Boy and Girl Scouts, schools and the Civil Air Patrol.
---
Air Force Tactical Gear
---
USAF SERE Survival School Video
---

US Air Force Special Ops
Finally a book on everything about PJ's and CCT from their extensive training, the pipeline, to future mission profiles. Better, more in-depth info than I have ever found on the net. But this is just half of this book. If your looking for info about the planes, helos, jets and their capabilities this is the book you're looking for
I have read every book on Air Force Special Ops, and by far this is the most current and illustrative. While the photos may be staged, considering the secret nature of Special Ops, real-time photos may not even exist, let alone be de-classified: they are very illustrative of many aspects of operations. There are so many books about SEALS, Special Forces, Rangers, etc. and AF SpecOps is so overlooked, it is about time they get some equal time. This book is the best I have seen, to date.
---

That Others May Live
That Others May Live is the story of one of America's most elite military units. The PJs–pararescue jumpers–are to the air force what the Green Berets are to the army and the SEALs are to the navy, even though they are less well known. There are only about 300 of them, and their main function is to rescue downed pilots, often behind enemy lines. They also perform civilian rescues. "There are no more capable rescuers than the PJs," writes Jack Brehm, a 20-year PJ veteran who penned this book with journalist Pete Nelson. "No one else knows how to fall five miles from the sky to rescue somebody. No one else trains to make rescues in such a wide variety of circumstances and conditions on a mountaintop, in the middle of the Sahara, or 1,000 miles out from shore in hurricane-tossed seas." Some readers will recall the PJs' minor role in Sebastian Junger's harrowing bookThe Perfect Storm; Brehm actually coordinated that PJ operation, and he tells his side of the story on these pages.
Check out the new online ACSC Distance Learning Masters Degree.